At a joint press conference held in China, BOE, Oppo, and OnePlus unveiled their upcoming flagship smartphones, the OnePlus 12 and OnePlus Ace 3, featuring BOE's cutting-edge LTPO OLED displays named X1 Oriental Screen. These displays are set to redefine the viewing experience with their impressive specifications and innovative technologies.
BOE LTPO OLED Displays
BOE's LTPO OLED displays for the OnePlus 12 and OnePlus Ace 3 promise a visual feast. The OnePlus 12 boasts a stunning 1,440 x 3,168px resolution, while the OnePlus Ace 3 offers a crisp 1,240 x 2,772px resolution. These displays deliver an astonishing peak brightness of up to 2,600 nits, ensuring vivid and sharp visuals in various lighting conditions.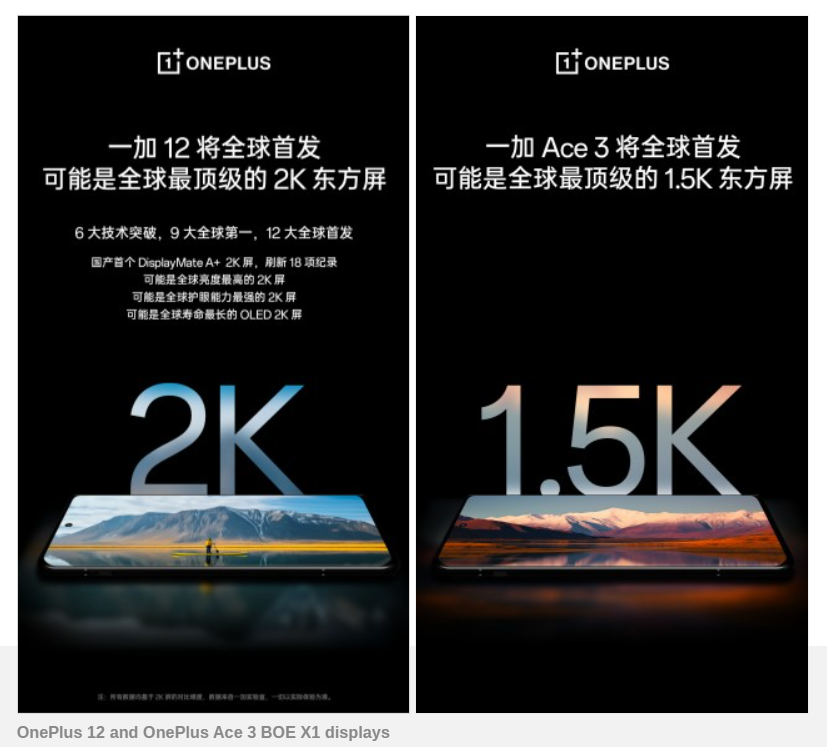 Exceptional Brightness and Color Accuracy
BOE's LTPO OLED panels have earned an A+ certification from DisplayMate, affirming their exceptional brightness and color accuracy. The displays feature sunlight highlighting algorithms and single-pixel calibrating technology, ensuring each sub-pixel is independently calibrated for more accurate colors and reduced grain.
Energy-Efficient and Long-Lasting
What sets these displays apart is their energy efficiency. BOE's latest panels consume 13% less power than their predecessors, contributing to improved battery life. Moreover, they are rigorously tested to last twice as long as competing OLED displays, making them a reliable choice for users.
High-Frequency PWM Dimming
These innovative OLED displays also incorporate class-leading high-frequency PWM dimming, enhancing the overall visual experience and reducing flickering. This technology is especially important for users who are sensitive to screen flicker.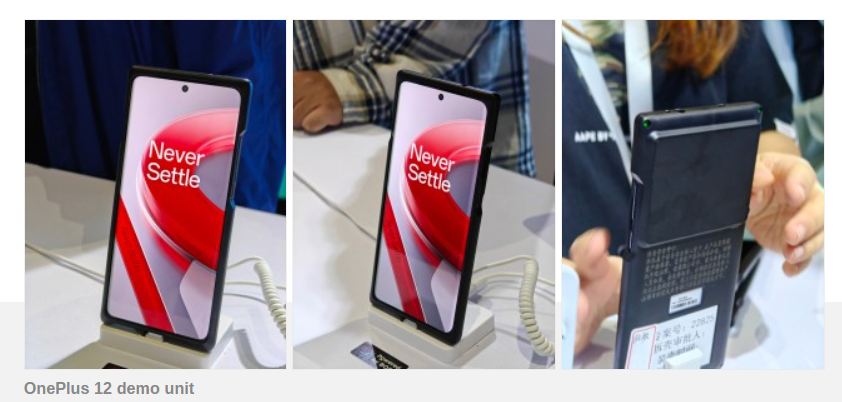 Blue Light Filtering
In an era where digital eye strain is a growing concern, BOE's LTPO OLED displays come equipped with blue light filtering technology. This feature helps reduce the harmful effects of blue light on eye health, making extended screen time more comfortable.
In conclusion, the collaboration between BOE, Oppo, and OnePlus has given birth to a new era of smartphone displays. The OnePlus 12 and OnePlus Ace 3 are set to amaze users with their brilliant LTPO OLED screens, delivering exceptional brightness, color accuracy, energy efficiency, and durability. With innovative features such as high-frequency PWM dimming and blue light filtering, these displays cater to the demands of modern smartphone users, ensuring a top-tier visual experience.