In a recent hands-on video, the OnePlus Open, also known as the OPPO Find N3, showcases its impressive durability with a minimal display crease. Unlike some other foldable phones on the market, the crease on the OnePlus Open is hardly noticeable, making it a promising choice for those seeking a foldable device.
YouTuber Jagat review has provided an in-depth look at the OnePlus Open in the video, highlighting its subtle crease. While it is present, it doesn't draw attention like the noticeable crease on the Galaxy Z Fold 5, as demonstrated in the video.
The video offers various angles of the OnePlus Open display crease, providing viewers with a comprehensive view of the device. Although the camera island remains hidden, previous leaks have given us a glimpse of its design. The device's display, as shown in the images, reflects its minimal crease.
While lighting conditions can play a role in how visible the crease appears, the OnePlus Open's performance in the video suggests that it may be one of the least obtrusive creases in the foldable phone market. However, final judgments will have to wait until the phone is available in the market and users can assess it in various lighting environments.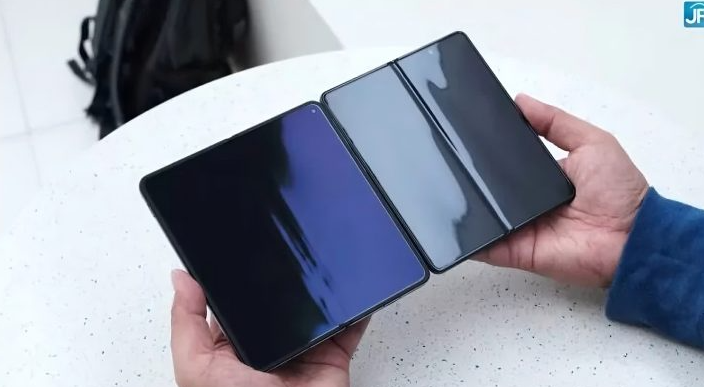 The OnePlus Open distinguishes itself with a smaller hinge compared to its predecessor, the Find N2, and a reduced number of components. These design choices are expected to contribute to the device's enhanced durability.
Mark your calendars for October 19th, as that's when the OnePlus Open and OPPO Find N3 are expected to be officially released. Stay tuned for more updates as we keep you informed about these exciting new foldable phones.
News Source: Jagat Review