Apple is set to launch the iPhone 15 and iPhone 15 Pro models next month, but speculation is already building for the iPhone 16 Pro, expected to be a significant upgrade.
According to renowned analyst Ming-Chi Kuo, Apple plans to introduce a stacked camera sensor design for all four iPhone 16 Pro models, improving image and video quality, especially in low-light conditions. This article will explore the camera upgrades for the iPhone 16 Pro and its potential impact on photography.
Enhanced Low-Light Performance with Stacked Sensor Design: The iPhone 16 Pro models are set to receive a major camera upgrade, featuring a stacked sensor design.
This advanced technology will allow more light to enter through the lens, resulting in improved image quality and enhanced low-light performance. Unlike the iPhone 15 Pro models, which will also have a stacked sensor, the iPhone 16 Pro lineup will fully benefit from this upgrade.
Collaboration with Sony for CMOS Image Sensors:
Apple is partnering with Sony to provide CMOS image sensors (CIS) for both this year's iPhone 15 models and the upcoming iPhone 16 Pro models. To avoid potential shortages, Apple has secured advance orders from Sony.
iPhone 15 Pro's Action Button Functionality Revealed in iOS 17 Beta
This strategic move ensures a steady supply of high-quality sensors that contribute to improved photography capabilities in both the iPhone 15 and iPhone 16 Pro devices.
iPhone 15 Pro Camera Upgrades:
Although the iPhone 16 Pro is the focus of anticipation, the iPhone 15 Pro models are not to be overlooked. Expected to launch with a 48MP camera and a stacked CMOS sensor, these devices promise enhanced details and improved low-light photography.
Apple's commitment to refining camera technology underscores its dedication to providing users with the best photography experience possible.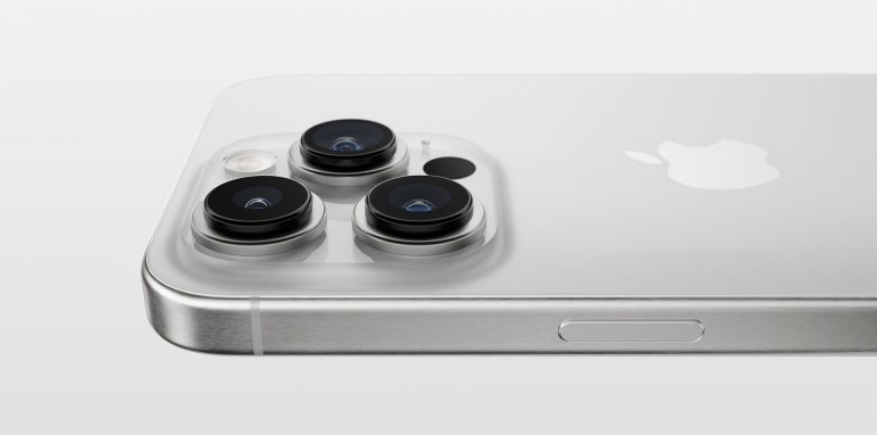 iPhone 16 and iPhone 16 Pro Launch and Beyond:
While the iPhone 16 and iPhone 16 Pro launch is still over a year away, the iPhone 15 Pro models will also offer notable changes. Apple plans to introduce a titanium build for the 'Pro' models, providing a lighter and stronger design. Additionally, the A17 Bionic chip fabricated on TSMC's 3nm process will enhance CPU and GPU performance, optimizing battery life for maximum efficiency.
Conclusion:
With the iPhone 16 Pro models poised for a substantial camera upgrade through stacked sensor technology, Apple is determined to deliver superior low-light photography and video capabilities. Partnering with Sony for CMOS image sensors ensures a steady supply, securing an excellent photography experience for users in the UAE and beyond. As the iPhone 15 Pro models also promise significant improvements, Apple enthusiasts have much to look forward to in the coming months and beyond.