DJI Air 3 Fly Drone Camera
DJI Air 3 Fly Drone Camera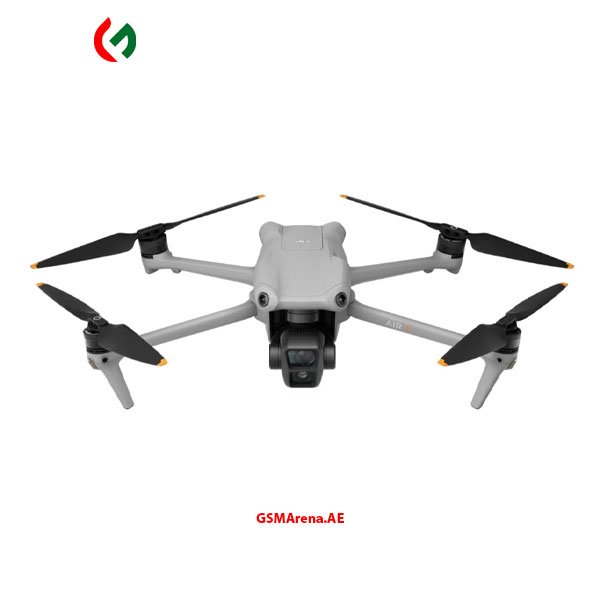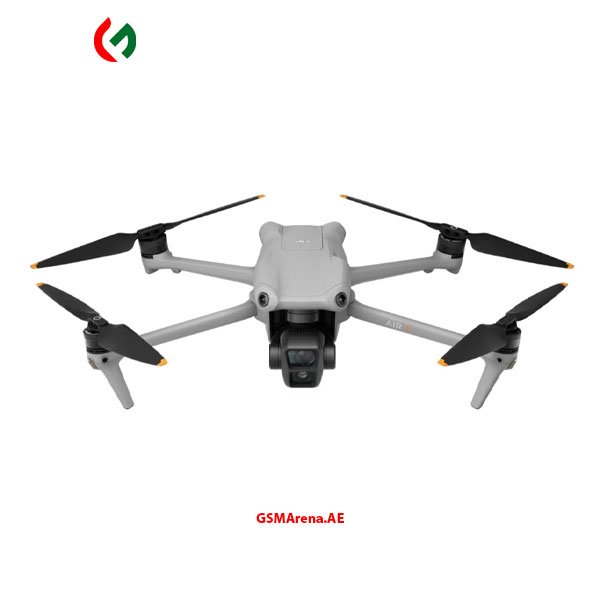 Price & Specifications in UAE
Drone Camera Price in UAE & Specifications
| | |
| --- | --- |
| Brand | DJI |
| Model | DJI |
| Age Range (Description) | Adult |
| Video Capture Resolution | 4K |
| Effective Still Resolution | 48 MP |
| Cover Included | DJI Air 3 x1, DJI Shoulder Bag x1, DJI Air 3 Intelligent Flight Battery x3, Spare DJI Air 3 Low-Noise Propellers (pair) x4, DJI Air 3 Gimbal Protector x1, DJI RC 2 x1, DJI Air 3 Battery Charging Hub x1, USB-C Cable x1 |
| Media Type | Micro SD |
| Are Batteries Included | Yes |
| Remote Control Included? | Yes |
| Product Dimensions | 10.18"L x 12.83"W x 4.16"H |
| Weight | 720 g |
| Manufacturer | DJI |
| Manufacturer Part Number | CP.MA.00000693.04 |
| Takeoff Weight | 46 mins |
| Lens | Wide-Angle, Medium Telephoto |
| Video | 4K at 60fps HDR |
| Obstacle Sensing | Omnidirectional |
| Max Transmission Distance | 6000 m |
| ActiveTrack | Yes |
| Apple ProRes 422 HQ | |
DJI Mavic 3 Fly Drone Camera Price in UAE
DJI Mavic 3 Fly Drone Camera Price in UAE is to starts AED. 5,399. The retail price of DJI Drone Camera with official warranty is capped by authorized dealers and warranty providers.
Price of DJI Air 3 Fly Drone Camera in UAE is AED. 5,399.
Introducing the DJI Air 3 Fly More Combo with DJI RC 2: Elevate Your Aerial Photography Experience
Capture Breathtaking Moments: Dual Cameras for Travel Photography
Elevate your photography game with the DJI Air 3 Fly More Combo, designed to cater to the creative needs of adult enthusiasts. Equipped with dual primary cameras featuring medium telephoto and wide-angle capabilities, this drone offers creative focal-length options that are perfect for capturing stunning travel photography. Unleash your artistic vision as you showcase breathtaking environments and weave captivating stories through your lens.
Seamless Flying Experience: Extended Flight Time
Say goodbye to worries about battery life during your aerial adventures. The DJI Air 3 offers an impressive 46-minute flight time, a remarkable 48% increase compared to its predecessor, the DJI Air 2S. With this extended flight time, you can focus on capturing satisfying photos and immersive footage without the constant need to return for battery changes.
Fly Confidently: Enhanced Safety Features
Navigate through challenging environments like forests and urban landscapes with confidence, thanks to the DJI Air 3's omnidirectional obstacle sensing. This advanced feature provides comprehensive protection, ensuring that your drone remains safe from collisions and obstacles from all directions.
Stunning Image Quality: 48MP High-Resolution Shots
With a powerful 48MP camera, the DJI Air 3 lets you capture images with stunning clarity and rich details. This high resolution allows for impressive crops, even from quickly snapped travel photos. Unveil surprising details in your shots as you zoom in on specific elements, making each photo a work of art.
Immersive Video Footage: 4K HDR Recording
Experience the thrill of recording immersive videos in 4K at 60fps with HDR support. The dual cameras deliver vibrant colors and lifelike details that make your footage come alive. Whether you're documenting your adventures or creating cinematic masterpieces, the DJI Air 3 ensures your videos are nothing short of spectacular.
Smooth Transmission: Stable Video Feed
The DJI Air 3's six-antenna array significantly enhances video transmission, offering a stable 1080p/60fps live feed up to an impressive 20 kilometers. This ensures smooth flights with clear and reliable video transmission, giving you the confidence to explore new heights and capture stunning visuals.
Premium Package: DJI RC 2 and More
The Fly More Combo includes not only the DJI Air 3 drone but also three Intelligent Flight Batteries, a Battery Charging Hub, and the new DJI RC 2. This premium package provides an extended flight experience and everything you need to capture and create in the skies.
Designed for Your Adventure: Sleek and Portable
Crafted in a sleek gray color, the DJI Air 3 boasts a compact and portable design, making it your perfect travel companion. Its dimensions of 10.18″L x 12.83″W x 4.16″H and a weight of 2.4 pounds ensure hassle-free transportation, while the included DJI Shoulder Bag adds convenience and protection.
Elevate your aerial photography experience with the DJI Air 3 Fly More Combo. Unlock your creative potential and capture stunning visuals with ease. Experience extended flight times, enhanced safety features, and a range of accessories that cater to your every need. Elevate your photography game with the DJI Air 3 today.
Reviews
Disclaimer Note
We can not guarantee that the information on this page is 100% correct.