DJI Mavic 3 Fly Drone Camera
DJI Mavic 3 Fly Drone Camera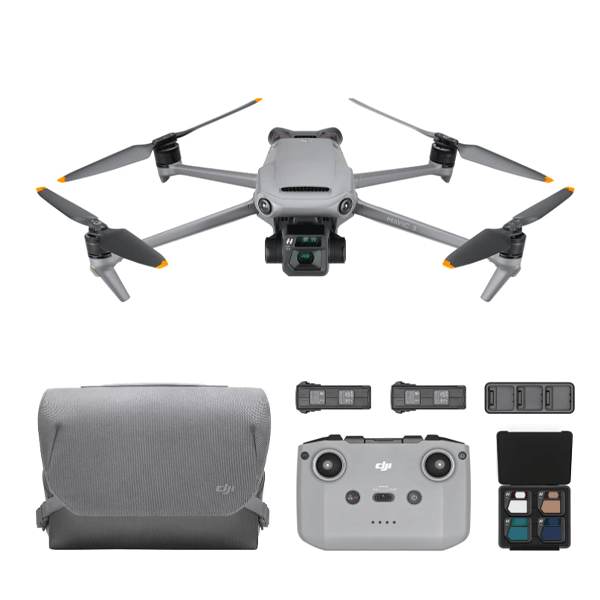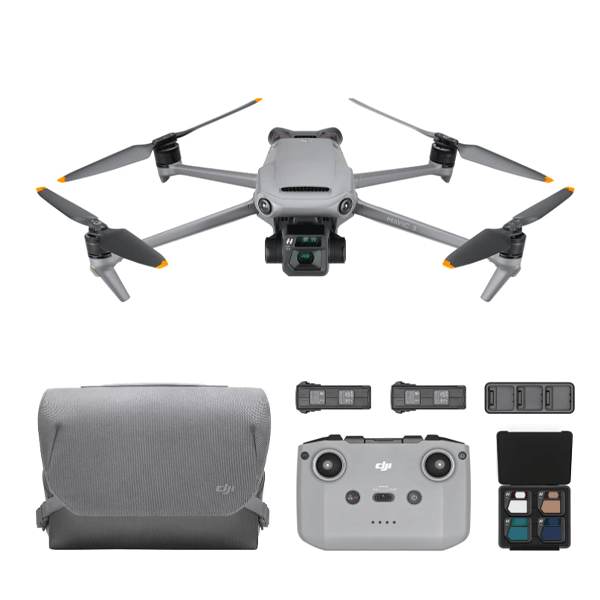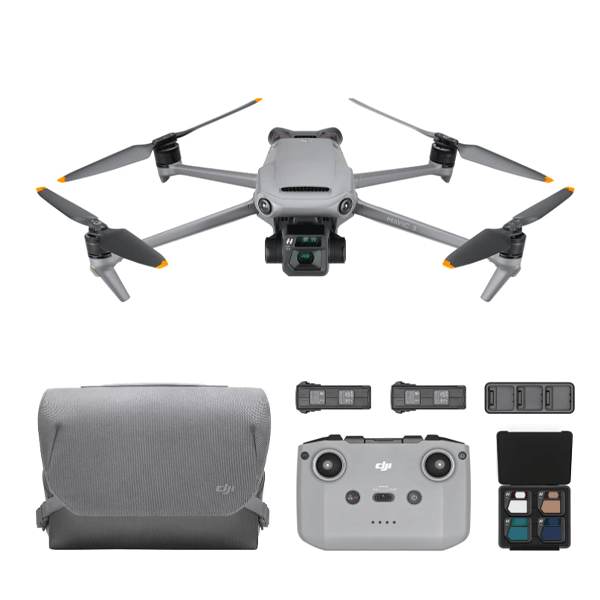 Price & Specifications in UAE
Drone Camera Price in UAE & Specifications
| | |
| --- | --- |
| Brand | DJI |
| Model | DJIMAVIC3FMC |
| Age Range (Description) | ‎Adult |
| Video Capture Resolution | ‎2160P, 1080p |
| Effective Still Resolution | ‎12 |
| Media Type | ‎Micro SD |
| Wireless Communication Technology | ‎Cellular |
| Are Batteries Included | ‎Yes |
| Remote Control Included? | ‎Yes |
| Product Dimensions | 11.02"L x 7.05"W x 13.94"H |
| Weight | ‎1.97 pounds |
| Manufacturer Part Number | ‎6941565919694 |
| Dimensions (folded) | 221 × 96 × 90 mm |
| Takeoff Weight | 895 g |
| Max Flight Time | 46 minutes |
| Photography | 4/3'' CMOS, 20 MP, JPEG/DNG |
| Lens | Aperture: f/2.8 to f/11 |
| Video | 5.1K/50fps, 4K/120fps |
| Obstacle Sensing | Complete Omnidirectional |
| Max Transmission Distance | O3+, 1080p, 15 km |
| Wind Resistance | Level 6 |
| ActiveTrack | ActiveTrack 5.0 |
| Apple ProRes 422 HQ | |
Offers
Buy from AMAZON UAE

Stars from AED. 140.00


View Offer
DJI Mavic 3 Fly Drone Camera Price in UAE
DJI Mavic 3 Fly Drone Camera Price in UAE is to starts AED. 10,613. The retail price of DJI Drone Camera with official warranty is capped by authorized dealers and warranty providers.
Price of DJI Mavic 3 Fly Drone Camera in UAE is AED. 10,613.
Introducing the DJI Mavic 3 Fly Drone Camera Combo: Elevate Your Aerial Creativity
Unleash your creative potential with the DJI Mavic 3 Fly More Combo, a cutting-edge camera drone designed to redefine your aerial photography and videography experience. Packed with advanced features and Hasselblad camera technology, this drone empowers you to capture stunning visuals like a pro.
Imaging Excellence Above All
The heart of the Mavic 3 is its remarkable 4/3 CMOS Hasselblad Camera, boasting a sensor that delivers an impressive 12.8-stop dynamic range. This incredible range ensures that your shots maintain intricate details in both highlights and shadows, resulting in a level of visual fidelity that's synonymous with professional photography.
Extended Flight Time for Maximum Creativity
With an astounding maximum flight time of 46 minutes, the Mavic 3 ensures you can stay airborne for longer periods, giving you ample time to seize the perfect shot. Say goodbye to mid-flight battery swaps – a single charge lets you capture all the angles and perspectives you desire.
Safety Takes Flight
Equipped with Omnidirectional Obstacle Sensing, the Mavic 3 empowers you to navigate confidently and securely, even in challenging environments. Whether you're flying in dense urban landscapes or amidst natural obstacles, this advanced feature helps prevent collisions and ensures a worry-free flight experience.
Limitless Exploration and Captivating Shots
Push your boundaries with the Mavic 3's impressive 15-kilometer maximum transmission range. This range allows you to venture farther, uncover hidden vistas, and capture breathtaking landscapes that were once out of reach. Thanks to the O3+ Transmission system, you'll enjoy smooth and stable live feeds, keeping you connected to your drone in real-time.
Seamless Returns with Advanced RTH
Introducing the new Advanced Return to Home (RTH) system, designed to bring your Mavic 3 drone back to its launch point efficiently and safely. Whether activated by low battery levels or the pilot's command, the optimized RTH route ensures a swift and secure return, enhancing the overall flying experience.
Compact Design and Easy Portability
Crafted with portability in mind, the DJI Mavic 3 boasts a sleek and lightweight design that makes it effortless to carry and set up wherever your creative journey takes you. Its compact dimensions of 27.99 x 17.91 x 35.41 cm and a weight of just 895 grams make it an ideal companion for your outdoor adventures.
Embrace the future of aerial photography with the DJI Mavic 3 Fly More Combo. Elevate your storytelling, capture moments with unparalleled clarity, and redefine your perception of what's possible from above. Get ready to embark on a journey of creativity, exploration, and innovation.
In the Box:
DJI Mavic 3 Drone
Hasselblad Camera
Remote Controller
Intelligent Flight Batteries (x3)
Battery Charging Hub
Power Adapter
Propellers
Shoulder Bag
User Manual
Unleash the sky's potential and order your DJI Mavic 3 Fly More Combo today.
Reviews
Disclaimer Note
We can not guarantee that the information on this page is 100% correct.