In the ever-evolving world of smartphone design, Samsung consistently raises the bar with each new Galaxy S series release. 2024 is no exception, as the much-anticipated Samsung Galaxy S24 series promises to dazzle consumers with a vibrant array of core color options. The leak suggests that this year, the series will feature four core colors that are sure to catch your eye: Black, Gray, Violet, and Yellow.
The first two, Black and Gray, are the dependable classics known as "Phantom Black" and "Graphite." These timeless shades are set to continue their tradition of sleek sophistication. However, it's the other two colors that have enthusiasts buzzing with excitement.

For the Purple, it's worth noting that Samsung's Lavender and Lime options from the Galaxy S23 series may not be a true match. The new Galaxy S24 series could introduce a richer Violet option to satisfy those who crave a more vibrant and distinctive hue. And let's not forget Yellow, a shade that hasn't graced the Galaxy S series in a while – the Galaxy S10e is the last phone that comes to mind.
One exciting development to look forward to is the introduction of new titanium frames in the Galaxy S24, S24+, and S24 Ultra. This change will set the stage for a fresh look compared to the Armor Aluminum frames used in previous S-series phones. Consequently, the colors of the back panel may undergo some subtle alterations to harmonize with the novel frame design.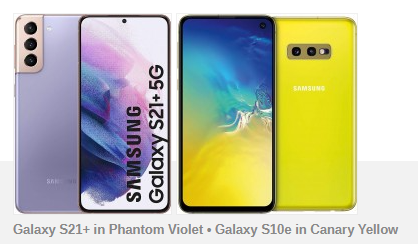 While these four core colors are sure to captivate consumers, it's essential to remember that Samsung frequently offers exclusive color options through their official website. These exclusives often add a touch of uniqueness and individuality to your device.
The eagerly anticipated Samsung Galaxy S24 series is expected to be unveiled in January, and with the introduction of these new core colors, it's clear that Samsung is committed to providing a spectrum of choices to cater to various tastes and preferences. As the world awaits the official launch, enthusiasts can only imagine how these fresh hues will redefine smartphone aesthetics in 2024.