Oukitel, renowned for its rugged smartphones, is set to launch the much-anticipated WP19 Pro on December 12, enhancing the robust features of its predecessor. Boasting a 6.8″ FullHD+ LCD with a Gorilla Glass shield and an impressive 120Hz refresh rate, the WP19 Pro takes user experience up a notch compared to the WP19's 90Hz refresh rate.
Under the hood, the WP19 Pro is powered by the Helio G99 SoC, complemented by a substantial 12GB RAM and a capacious 256GB internal storage, expandable up to 2TB for users seeking ample space. Running on the latest Android 13, the device promises a seamless and up-to-date operating system experience, though details on future OS upgrades remain undisclosed.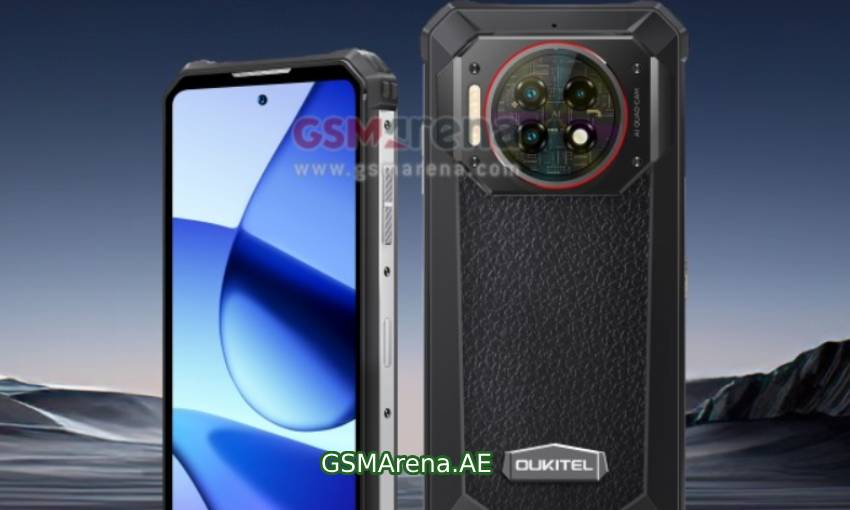 One of the most remarkable features of the WP19 Pro is its colossal 22,000 mAh battery, a notable upgrade from the WP19's capacity. Despite the increased power, the device maintains a consistent 33W charging speed. This formidable combination ensures prolonged usage and endurance, making it a standout in the rugged smartphone category.
The camera setup is equally impressive, featuring a 64MP primary lens (Samsung sensor), a 20MP Night Vision lens (Sony sensor), a 2MP macro lens, and a 16MP selfie camera. This comprehensive array promises exceptional photography and versatility, catering to users with diverse imaging needs.
Marketed as the "Safest and Toughest 22,000 mAh Explorer+," the WP19 Pro comes with IP68, IP69K, and MIL-STD-810H certifications, ensuring resistance to water, dust, and rugged terrain. At 29mm thickness and 592.3g weight, the device maintains a sturdy yet portable build.
As Oukitel prepares to unveil the WP19 Pro next month, tech enthusiasts eagerly await details on pricing and availability. The device's robust specifications, coupled with its focus on safety and durability, position it as a promising contender in the rugged smartphone market.