The latest addition to Samsung's Android tablet lineup, the Samsung Galaxy Tab A9, has made its quiet debut, with the device surfacing on the official Samsung Guatemala website and the Amazon UAE platform. While some press materials allude to the existence of the Tab A9+, full specifications and pricing details remain shrouded in mystery for now.
Tab A9 Specifications
The Samsung Galaxy Tab A9 boasts an 8.7-inch IPS LCD display with a resolution of 800 x 1340 pixels. A prior appearance on the Google Play Console had already confirmed that the tablet is powered by MediaTek's Helio G99 chip and features 4GB of RAM, along with a base storage capacity of 64GB, expandable via a microSD card slot. The Amazon UAE listing, however, hints that both the Tab A9 and its sibling, the Tab A9+, will offer variants with up to 8GB of RAM and 128GB of storage.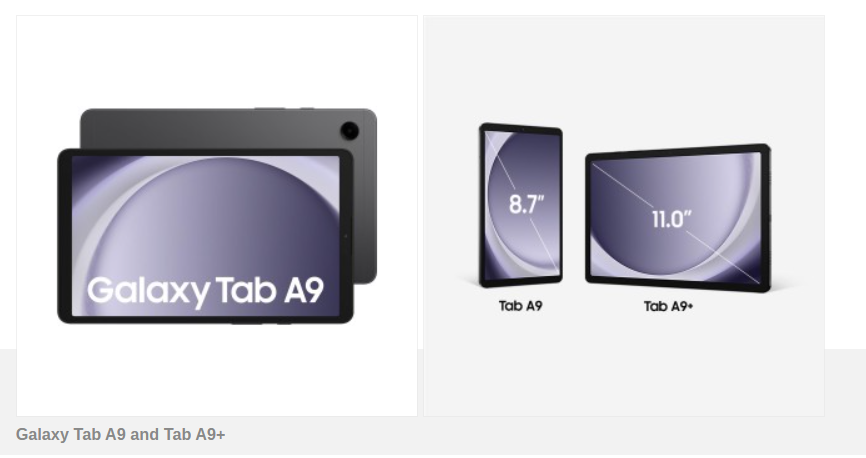 Tab A9+ Teaser
Anticipation surrounds the forthcoming launch of the Samsung Galaxy Tab A9+, expected to feature an 11-inch LCD display with a resolution of 1200 x 1920 pixels. This premium tablet is rumored to house a Snapdragon 695 chipset, offering options of 4GB or 8GB of RAM, up to 128GB of storage, and the potential for 5G connectivity. Both the Tab A9 and Tab A9+ are set to run on Android 13, presumably with Samsung's One UI 5.1 overlay, though specific details regarding the camera systems and battery capacities are still under wraps.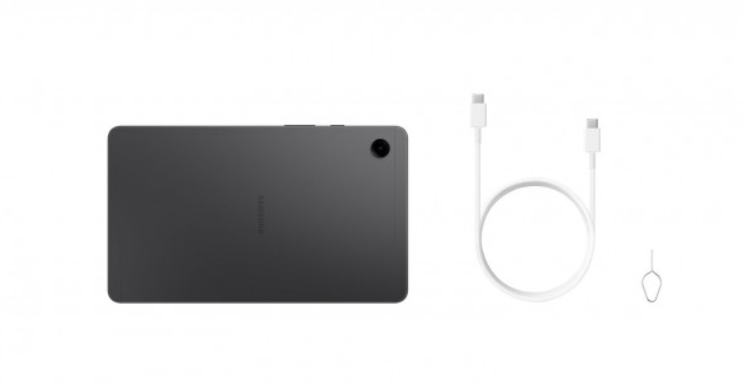 Pricing and Availability
The Samsung Galaxy Tab A9, equipped with LTE connectivity, is currently priced at AED 699 ($190) on Amazon UAE and GTQ 1,499 ($191) on the Samsung Guatemala website. As the launch ripples across the globe, consumers can anticipate further announcements regarding pricing and availability in additional regions in the days ahead.
In summary, the Samsung Galaxy Tab A9 quietly emerges as a new contender in the Android tablet arena, offering intriguing specifications and competitive pricing. With the imminent arrival of the Tab A9+, Samsung aims to capture the attention of tech enthusiasts seeking powerful, feature-rich tablet options. Stay tuned for more information as this tablet duo makes its way to markets worldwide.
Samsung Guatemala (in Spanish) | Amazon UAE