In a significant stride forward, Vivo has officially introduced the Vivo X100 and X100 Pro, showcasing their prowess with the latest MediaTek Dimensity 9300 chipset. Packed with impressive features, both devices promise a seamless user experience.
Shared Brilliance, Unique Photography:
The Vivo X100 and X100 Pro share a stunning 6.78-inch LTPO AMOLED display boasting up to 3,000 nits peak brightness, setting them apart from the competition. Noteworthy features include an IR blaster, dual stereo speakers, and an IP68 rating, ensuring durability. The commonalities between the two devices lay a solid foundation for an impressive smartphone experience.
X100 Pro's Camera Innovation:
While the X100 offers a robust camera setup, the X100 Pro elevates the game with exclusive camera hardware. The Pro variant features a 50-megapixel main camera with the Sony IMX989 1-inch sensor, a 50-megapixel ultra-wide shooter, and a 50-megapixel 100mm periscope camera with 4.1x zoom. Notably, the X100 Pro introduces unique camera features, including a 4K portrait video with automatic focus switching and a 'sun option,' enabling users to capture stunning images of the setting sun without compromising the overall frame.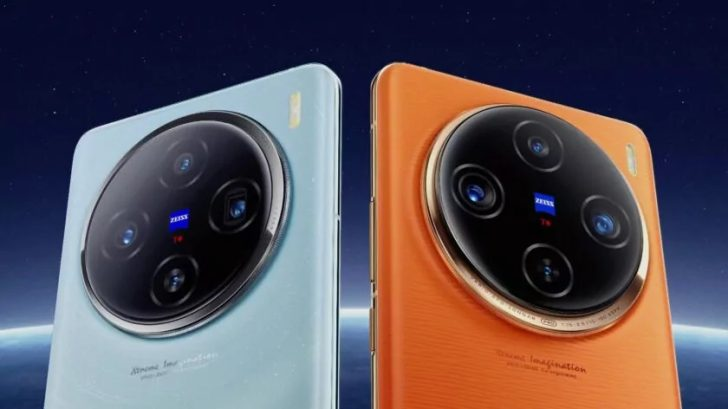 Power and Charging Advancements:
The Vivo X100 Pro boasts a substantial 5,400mAh battery supported by 100W wired and 50W wireless charging capabilities, ensuring users stay connected without interruption. In contrast, the standard X100 offers a slightly scaled-down configuration.
Pricing and Availability:
Currently available exclusively in China, the Vivo X100 series presents an impressive lineup of devices catering to diverse preferences. The base Smartphone starts at 3,999 yuan for the 12/256GB variant, while the Pro variant kicks off at 4,999 yuan for the same storage configuration. International pricing and availability details are yet to be clarified.
Vivo's commitment to innovation and user-centric features is evident in the X100 series, promising a compelling smartphone experience. As the anticipation for global availability grows, tech enthusiasts are eager to witness the impact of these cutting-edge devices on the international market. Stay tuned for updates on the global release of the Vivo X100 and X100 Pro.