PlayStation 5 Console
PlayStation 5 Console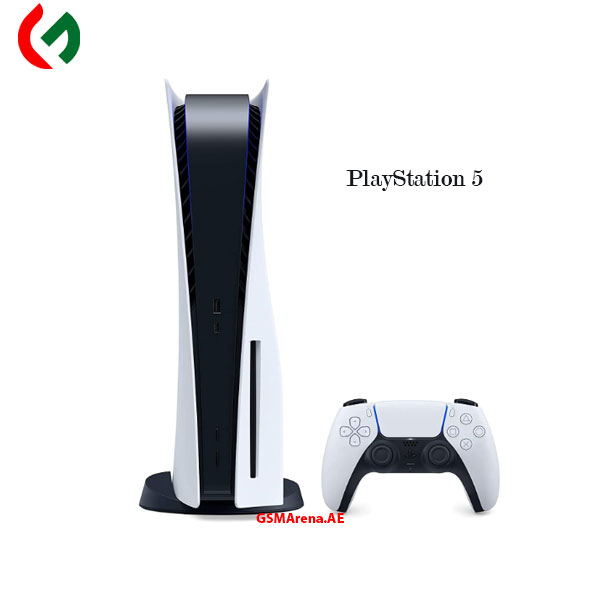 Price & Specifications in UAE
Main detail
| | |
| --- | --- |
| Brand | Sony |
| Color | White |
| Model | PS5_DSEC |
| Weight | 5 KG |
General detail
| | |
| --- | --- |
| Type Design Type called form factor refers to a mobile phone's size, shape, and style as well as the layout and position of major components of phone. There are three major form factors seen in mobile phones => bar phones, folding phones and sliding phones. | Home Console |
PlayStation 5 Console Price in UAE
PlayStation 5 Console Price in UAE is AED. 1,995. The retail price of Samsung mobile handsets with approved warranty is capped by authorized dealers and warranty providers.
PlayStation 5 Console Price in UAE is AED 1,995.
Price of PlayStation 5 Console Price in UAE is AED. 1,995.
PlayStation 5 Console
The PlayStation 5 console is a revolutionary gaming system that offers gamers an entirely new level of gameplay experience. With its ultra-high-speed SSD and custom CPU and GPU, this console delivers lightning-fast loading times, smooth and seamless gameplay, and an incredible level of detail and immersion.
One of the most significant improvements of the PS5 console over its predecessor is the speed at which games load. Thanks to the ultra-high-speed SSD, players can expect to see game loading times reduced to just a few seconds, meaning you can get into the action faster than ever before. This speed also allows for larger and more detailed game worlds, which can be seamlessly explored without the need for loading screens.
In addition to the speed improvements, the PS5 also introduces new features that enhance the overall gaming experience. The haptic feedback feature provides a more realistic sense of touch, allowing players to feel the in-game world in a way that was never possible before. The adaptive triggers also provide a unique level of control, allowing for more precise and immersive gameplay.
The PS5 also supports 3D Audio technology, which creates a more realistic and immersive audio experience. With the ability to hear sounds from every direction, players can feel more immersed in the game world and better anticipate the actions of their opponents.
Of course, the graphics on the PS5 console are also stunning. The custom GPU delivers incredibly detailed and realistic visuals that are sure to impress even the most discerning gamers. Whether you're exploring a vast open world or engaged in intense battles, the PS5's graphics will take your gaming experience to the next level.
Finally, the PS5 boasts an incredible library of games that take advantage of these new features. From epic open-world adventures to fast-paced first-person shooters, there's something for every type of gamer on this system. Whether you're a casual gamer or a hardcore enthusiast, the PS5 is the perfect console to take your gaming experience to the next level.
The PlayStation 5 console is the ultimate gaming system for anyone looking for a truly immersive gaming experience. With lightning-fast loading times, stunning graphics, and innovative new features, this console delivers an experience that is truly next-level. If you're a fan of gaming, you owe it to yourself to check out the PS5 and see what all the hype is about.
Reviews
Disclaimer Note
We can not guarantee that the information on this page is 100% correct.