In a flurry of exciting leaks today, Samsung's upcoming flagship phone lineup for 2024 has been making waves in the tech world. After glimpses of the standard Galaxy S24 and the high-end S24 Ultra, we can now feast our eyes on the middle sibling, the Samsung Galaxy S24 Plus, thanks to a set of CAD-based leaked renders.
The CAD renders provide us with a comprehensive view of the Galaxy S24 Plus from various angles, revealing a design that closely resembles that of the base S24 model. Like its counterparts, the S24 Plus adopts the trendy flat sides, aligning itself with the prevailing design aesthetics. The device is expected to measure 158.5 x 75.9 x 7.75 mm, which maintains a similar form factor to its predecessor while being slightly taller, narrower, and thicker.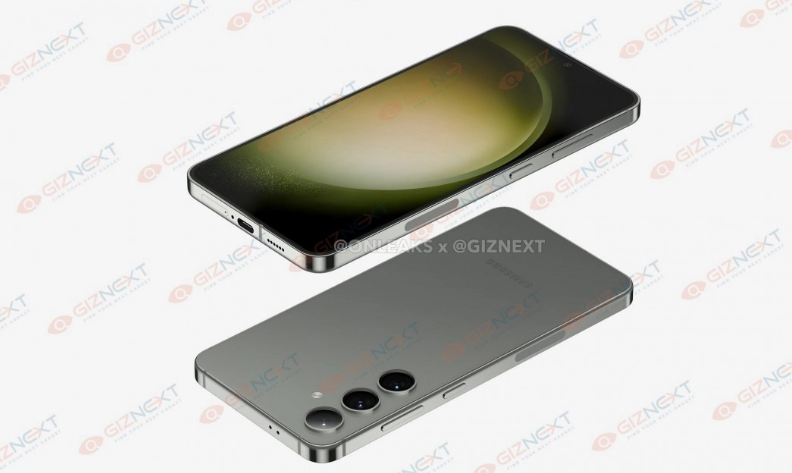 The most striking feature of the S24 Plus is its 6.7-inch flat screen, adorned with a centrally-aligned hole punch to house the selfie camera. On the rear, the phone boasts a camera setup with three modules, enhancing its photography capabilities. Notably, there's also an intriguing mention of an antenna cutout on the right side of the frame, which may accommodate UWB (Ultra-Wideband) or 5G connectivity, or possibly both. This signals Samsung's commitment to delivering top-notch connectivity in their flagship devices.
For those eagerly awaiting the Galaxy S24 series, mark your calendars for January 18, as this is when the official announcement is expected. Samsung enthusiasts won't have to wait long to get their hands on these devices, as they are slated to become available by the end of January. With the leaked renders showcasing the S24 Plus as a larger sibling to the base model, it's clear that Samsung is poised to offer a diverse range of choices within its 2024 flagship lineup, catering to a variety of consumer preferences. As the official release date approaches, anticipation continues to build for what promises to be another stellar year in Samsung's smartphone innovation.