Samsung has unveiled the highly-anticipated SmartTag2, a tracking device that's set to redefine how we keep track of our belongings. With an extended battery life, a durable enhanced design, and a host of new features, the SmartTag2 is making waves in the world of smart tracking devices.
Extended Battery Life Sets a New Standard
One of the standout features of the Samsung SmartTag2 is its remarkable battery life. In Power Saving Mode, it can last an astonishing 700 days, providing you with nearly two years of reliable tracking. Even in Normal mode, it offers up to 500 days of continuous usage, a 50% improvement over its predecessor. Whether you frequently misplace your keys or need to keep an eye on your luggage during travels, the SmartTag2 ensures you stay connected for an extended period without the hassle of frequent recharging.
Enhanced Design for Durability and Versatility
The SmartTag2 comes with a redesigned body that incorporates a sturdy metal ring. This not only enhances its overall durability but also expands its versatility. The metal ring allows you to use the SmartTag2 in various creative ways, making it more than just a tracking device. It can easily attach to your keychain, bag, or any other item you want to keep tabs on.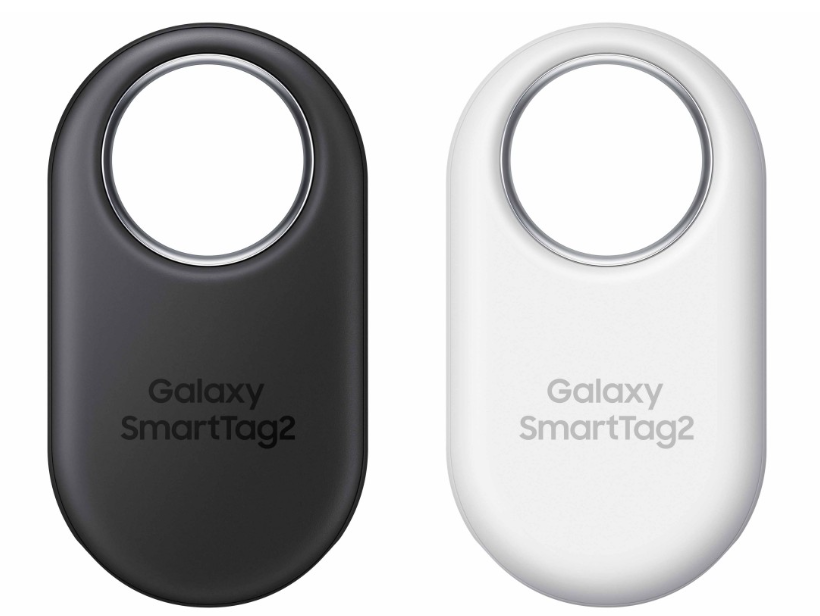 Introducing Lost Mode for Effortless Retrieval
Samsung has introduced a new feature called "Lost Mode" that adds an extra layer of convenience. If you happen to misplace your SmartTag2, you can breathe easy. Simply input your contact information into the device. When someone finds the tag and scans it using their smartphone's NFC feature, they'll instantly access your contact information. This feature streamlines the process of reuniting you with your lost belongings.
Precision Tracking with Compass View
For users with UWB-enabled devices like the Galaxy S Ultra series, the SmartTag2 offers an exciting "Compass View" feature. This feature points you in the exact direction of your lost SmartTag2, ensuring you can quickly and accurately locate your items. Say goodbye to frustrating searches and hello to effortless retrieval.
Seamless Integration with SmartThings Find App
To complement the SmartTag2, Samsung has updated its SmartThings Find app. The revamped app boasts a full-screen map view with a refreshed interface, making it easier than ever to track your belongings. Moreover, the SmartTag2 can automatically sync with your new Galaxy phone when using the same Samsung account, ensuring a seamless user experience.
Protecting Your Privacy
Samsung has prioritized user privacy by implementing safeguards against potential misuse. The SmartThings Find app includes "Unknown tag alerts." If the app detects an unknown SmartTag device tracking you, it will promptly notify you. This feature helps safeguard your privacy and ensures you're in control of your tracking experience.
Global Launch and Affordable Pricing
The Samsung SmartTag2 is set to launch globally on October 11th, 2023, and it comes at an attractive price point of just $30. With its extended battery life, enhanced design, and new features, the SmartTag2 is poised to become an essential companion for anyone looking to keep track of their belongings efficiently and affordably.
In conclusion, the Samsung SmartTag2 is a game-changer in the world of tracking devices. Its extended battery life, enhanced design, and new features make it a standout choice for anyone seeking reliable and versatile tracking capabilities. Say goodbye to lost keys and misplaced items – the SmartTag2 is here to simplify your life.