Tata Group, India's largest conglomerate, has officially become an iPhone manufacturer following its successful acquisition of Wistron's smartphone assembly division. This strategic move marks a significant development in the Indian tech manufacturing landscape. The deal, valued at $125 million, included a 100% equity stake in Wistron Infocomm Manufacturing and a substantial $550 million inter-corporate loan extended to the parent company, Wistron India.

At the heart of this acquisition lies a sprawling 44-acre facility, boasting eight production lines, situated near Bengaluru. This facility had been instrumental in the assembly of iconic iPhone models such as the iPhone 12 and iPhone 14. With Tata Group now at the helm, expectations are high for a substantial increase in iPhone production within the Asian giant.
This milestone is particularly noteworthy as Tata Group is the first Indian company to take on the responsibility of iPhone manufacturing, breaking the trend of Chinese companies like Foxconn, Pegatron, and Luxshare, which had been Apple's primary partners in India. The CEO and Managing Director of Tata Group emphasized the significance of this acquisition, deeming it an "important milestone" for the conglomerate.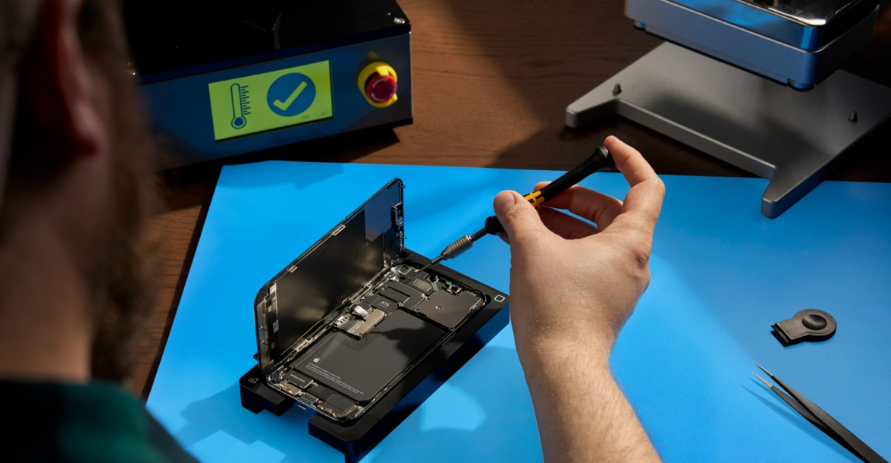 The iPhone production will be placed under the capable umbrella of Tata Electronics, the very division responsible for manufacturing the casings of the iPhone SE in a facility located in Hosur, Tamil Nadu. With this latest development, Tata Group has solidified its position as a major player in the Indian tech manufacturing scene and is poised to contribute significantly to the growth of iPhone production in the region.
This strategic move holds immense potential for India to further establish itself as a manufacturing hub for cutting-edge technology, and it highlights Tata Group's commitment to diversifying its portfolio and expanding its influence in the tech industry.