Huawei and Porsche Design's long-standing partnership in crafting special edition Mate series phones and smartwatches concluded with last year's Mate 50 RS Porsche Design. However, Huawei has ushered in a new era with the introduction of its Ultimate Design lineup, debuting with the highly-anticipated Mate 60 RS Ultimate Design.
Identical in terms of specifications to the Mate 60 Pro+, the Mate 60 RS Ultimate Edition boasts a magnificent 6.82-inch LTPO OLED display, the powerful Kirin 9000s chipset, a versatile camera setup comprising 48MP + 48MP + 40MP sensors, and a robust 5,000 mAh battery.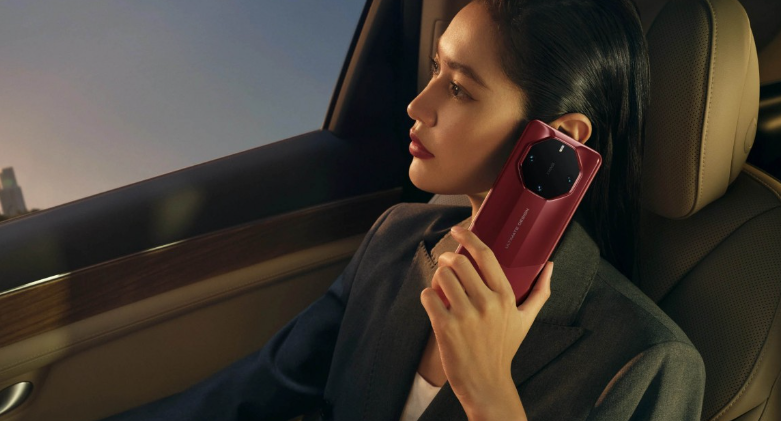 Elevated Aesthetics with Ceramic Finish and Distinctive Camera Design
Notably, the Mate 60 RS Ultimate distinguishes itself through its exquisite ceramic back and a striking octagon-shaped camera island. To cater to individual preferences, this premium device is available in both red and black colors, featuring dual-tone finishes that exude sophistication.
Exclusive Privileges for Discerning Owners
Huawei goes the extra mile for Mate 60 RS Ultimate Design owners by offering exclusive one-year privileges to those who apply for a Huawei card. These privileges encompass a wide range of benefits, including access to VIP lounge services at airports and train stations, flight delay insurance, lawyer consultations, and even equestrian lessons, among other enticing perks.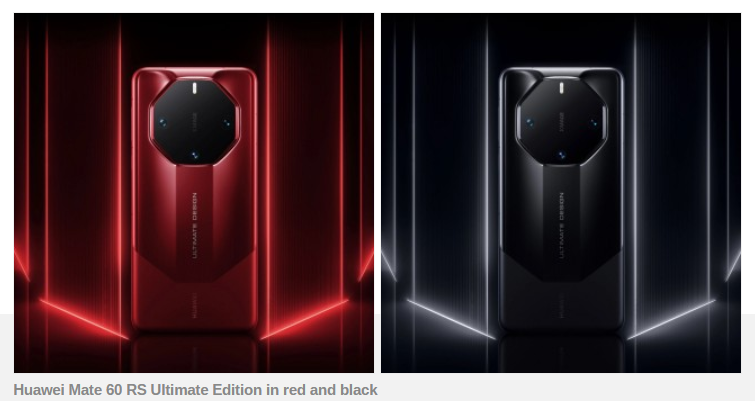 Stylish Protection with Star Diamond Cases
For those seeking unparalleled protection and style, Huawei presents the option of exclusive Star Diamond protective cases in black and red. These premium cases envelop both the front and back of the Mate 60 RS Ultimate, ensuring that your device remains safe and visually stunning.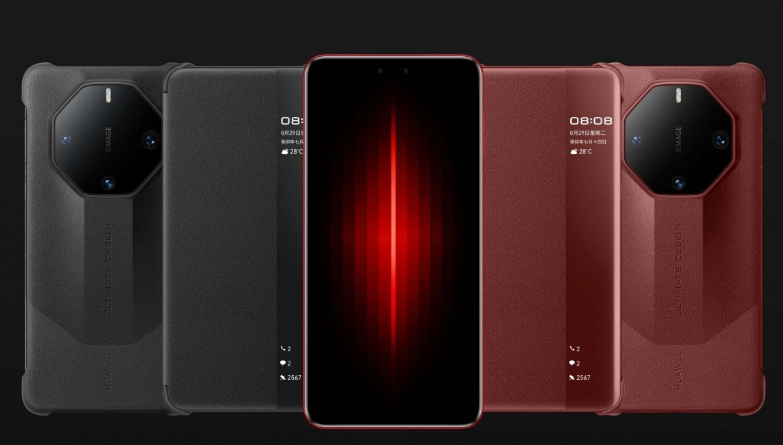 Pricing and Availability
The Huawei Mate 60 RS Ultimate Design is available in two captivating colors, black and red. In terms of pricing, the 16GB RAM and 512GB storage variant retails at CNY 11,999 ($1,641), while the top-tier configuration with 16GB RAM and a generous 1TB of storage is priced at CNY 12,999 ($1,778). Open sales for this exquisite device will commence later this month, catering to the discerning tastes of smartphone enthusiasts in China.
With the launch of the Mate 60 RS Ultimate Design, Huawei continues to push the boundaries of premium smartphone design, setting a new standard for elegance, innovation, and exclusivity in the industry.
Source (in Chinese)