Say "hello" to Oppo's latest ColorOS as the global beta version of ColorOS 14 starts its rollout in specific regions. The much-anticipated stable version is slated to debut on the Oppo Find N2 Flip in mid-November. Let's dive into the exciting features that ColorOS 14 brings to the table.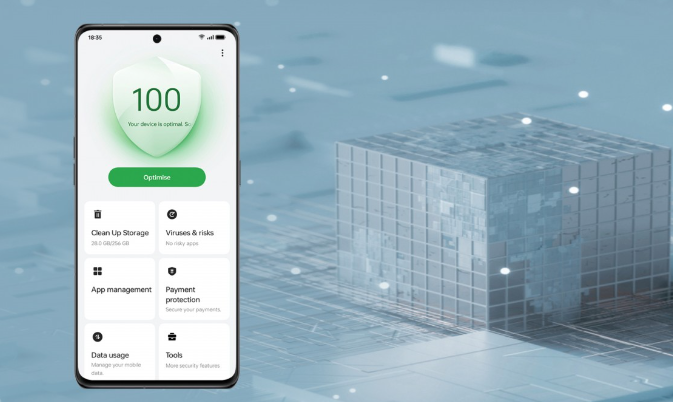 Trinity Engine Upgrade
ROM Vitalization
ColorOS 14 introduces the upgraded Trinity Engine, comprising ROM Vitalization, RAM Vitalization, and CPU Vitalization. The ROM Vitalization feature efficiently compresses app and file data, potentially saving up to 20GB of storage on a typical phone.
RAM Vitalization
In a bid to enhance multitasking capabilities, RAM Vitalization replaces Android's RAM mechanism, ensuring more effective management of background apps.
CPU Vitalization
Balancing performance and power usage, CPU Vitalization optimizes the chipset's functionality, contributing to a smoother user experience.
Smart Charging System
ColorOS 14 introduces a Smart Charging system, leveraging AI algorithms to adjust the charging current based on the user's phone activity. This innovative approach aims to minimize battery wear and tear, extending the overall lifespan of the device.
Picture Keeper Feature
In the realm of privacy features, Picture Keeper takes center stage. Users can grant additional permission for accessing select photos and videos on their devices. Meanwhile, Smart Image Matting enhances photo editing capabilities by effortlessly cropping out multiple subjects from an image.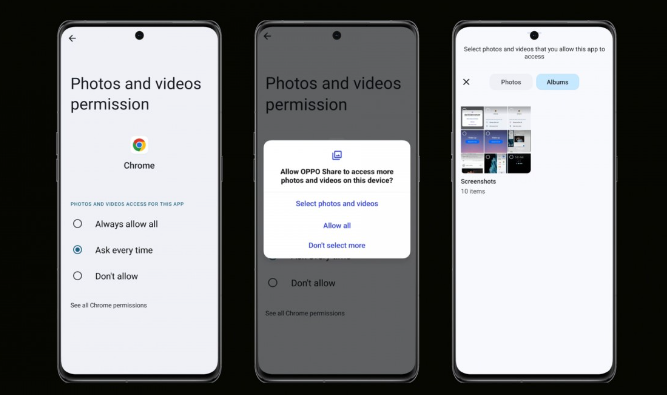 Smart Touch and File Dock
The introduction of Smart Touch revolutionizes content selection by allowing users to pick text, images, and videos from both native and third-party apps. These selections are neatly organized in the File Dock, acting as a synced clipboard across ColorOS devices.
Snapchat Enhancements
For Snapchat enthusiasts, ColorOS 14 brings exciting updates. Users can now place a Snapchat shortcut on the lock screen for quick access. Additionally, a dedicated Snapchat widget on the Shelf provides at-a-glance updates on messages, statuses, and even the location of close friends.
User Interface Revamp
The user interface receives a facelift with the Aqua Dynamic design. This collection of bubbles, capsules, and panels offers a visually pleasing and distraction-free display of functionality. The Aquamorgraphic Colouring system adds another layer of sophistication, dynamically adjusting hues on the status bar and on-screen content based on the time of day.
Always On Display Innovations
ColorOS 14 introduces a new Go Green style to the Always On Display, catering to environmentally conscious users. Additionally, users can now incorporate Bitmoji stickers that automatically update throughout the day based on location, activities, weather, and context.
Rollout Schedule for ColorOS 14
As users eagerly anticipate the ColorOS 14 update, it's crucial to note that the global beta version rollout will vary in timing based on region and carrier. Keep an eye out for announcements specific to your area.
Conclusion
In conclusion, Oppo's ColorOS 14 is not merely an update; it's a leap forward in user experience. With a host of innovative features, enhanced privacy options, and a refreshed user interface, ColorOS 14 promises to redefine how users interact with their Oppo devices.
FAQs
When can I expect the ColorOS 14 update on my Oppo device?
The exact timing of the update will vary depending on your region and carrier. Keep an eye on official announcements for specific details.
How does Smart Charging work in ColorOS 14?
Smart Charging utilizes AI algorithms to adjust the charging current based on your phone activity, reducing battery wear for prolonged device lifespan.
Can I use Smart Touch across different ColorOS devices?
Yes, Smart Touch syncs content across ColorOS devices, providing a seamless experience.
What is the Aqua Dynamic design in ColorOS 14?
The Aqua Dynamic design is a visually pleasing collection of bubbles, capsules, and panels that optimize functionality with minimal distraction.
Are Bitmoji stickers customizable in ColorOS 14?
Yes, Bitmoji stickers automatically update based on your location, activities, weather, and context, offering a personalized touch.