In a sneak peek into Xiaomi's upcoming Redmi K70 series, leaked renders showcase the base model in a stunning white color variant. As 2023 approaches its conclusion, anticipation builds for the release of the Xiaomi Redmi K70, succeeding the well-received K60 series unveiled last year.
The design evolution is evident in the Redmi K70, featuring a distinct camera arrangement. Unlike its predecessor, the K60, which boasted a rectangular camera island in the corner housing three lenses, the Xiaomi Redmi K70 takes a bold step with an island that spans the width of the phone. This wide camera island protrudes from the phone's back, forming a square layout with three cameras and an LED flash, giving the device a unique and eye-catching appearance.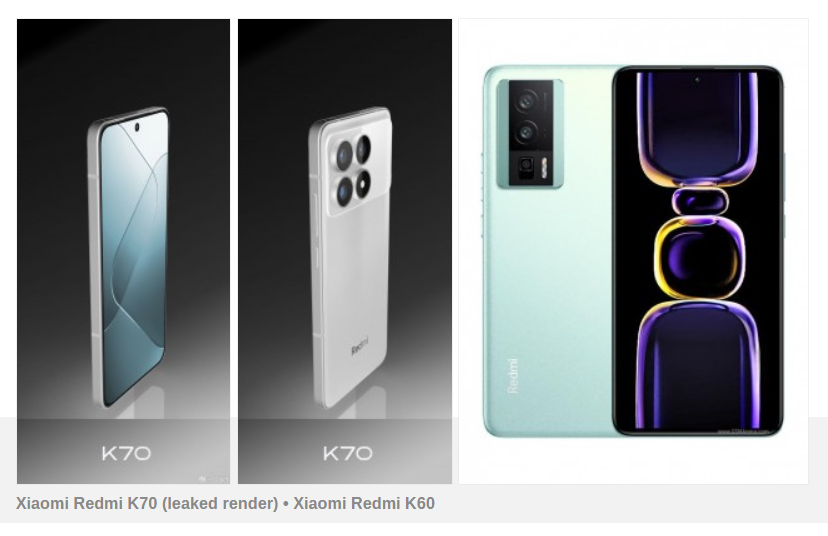 Drawing comparisons to the Poco series, the K70's design shift towards a wider camera island lends it a Poco-like aesthetic. Notably, while the K60 series didn't have a global release, the Poco F5 Pro shared similarities, raising speculation about a global counterpart for the upcoming K70 or a similar model.
Details about the Redmi K70 remain scarce, but a benchmark result from the Pro variant suggests it will likely house the new Snapdragon 8 Gen 3 processor. This is discerned from the configuration of five middle cores, distinguishing it from the K60 Pro, which utilized the Snapdragon 8 Gen 2, and the vanilla K60, equipped with the slightly older Snapdragon 8+ Gen 1.
As the Redmi K70 series gears up for release, tech enthusiasts eagerly await more information about its specifications, features, and the possibility of a global launch. The leaked render hints at a visually striking device that could make waves in the competitive smartphone market.